"Free, free Palestine!" echoed across downtown Burlington Saturday afternoon as more than 200 gathered at a rally on the steps of City Hall to oppose Israeli apartheid and support justice and human rights for Palestinians.
Held seven days since a deadly Hamas attack, and seventy-five years since the Nakba, speakers urged people to put the events of the past week into its context: the decades-long occupation and apartheid rule of the Israeli state over Palestinians and their land.
Representatives from many local organizations spoke, including Central Vermont Jewish Voice for Peace, Burlington Tenants United, Vermonters for Justice in Palestine, Vermont Peace Antiwar Coalition, and the Party for Socialism and Liberation, the primary sponsor of the event.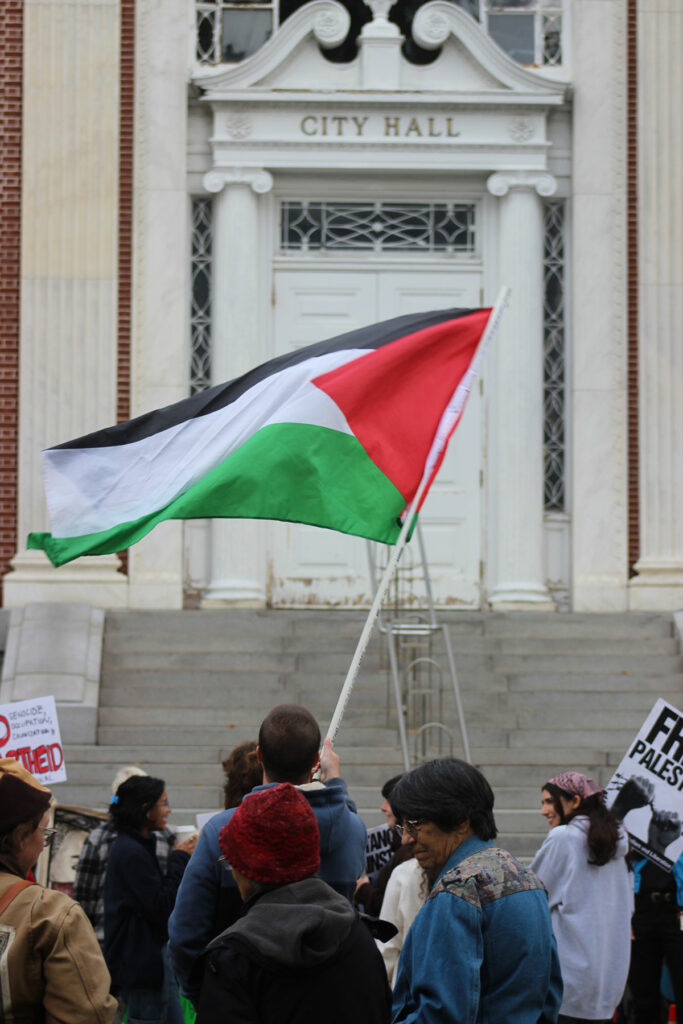 Palestinian and Jewish speakers alike touched on their heritage, their family histories, and their life experiences to ground their commitments to justice, peace, and the end of the Israeli occupation.
But speakers did not dwell on just the past: they reminded the assembled participants of the present and near future. Roughly 6,000 bombs were dropped on Gaza over the past week. The Israeli state cut off all food, fuel, and power to the 2.2 million Gazans, in an act of collective punishment widely understood to be a war crime. UN and other charity workers have been killed by Israeli munitions. The Israeli Defense Forces (IDF) ordered half the population to flee to the south of Gaza, then dropped bombs on caravans fleeing on what the IDF had claimed were safe evacuation routes. By all accounts an IDF ground invasion is expected in the coming days.
Speakers reminded the assembled that the U.S. government supports the Israeli state's military apparatus directly through billions of dollars and military hardware each year. In fact, Vermonters and Palestinians looking up into the sky this week may have been seeing and hearing the same thing, two continents away: F-35 fighter jets flying overhead. The IDF has 50 such planes — soon to be 75 after a $3 billion arms deal this summer — and is the first country to have used one in active combat.
The death toll since last weekend so far stands at roughly 1,300 in Israel and 2,100 in Gaza. The latter number is expected to rise sharply.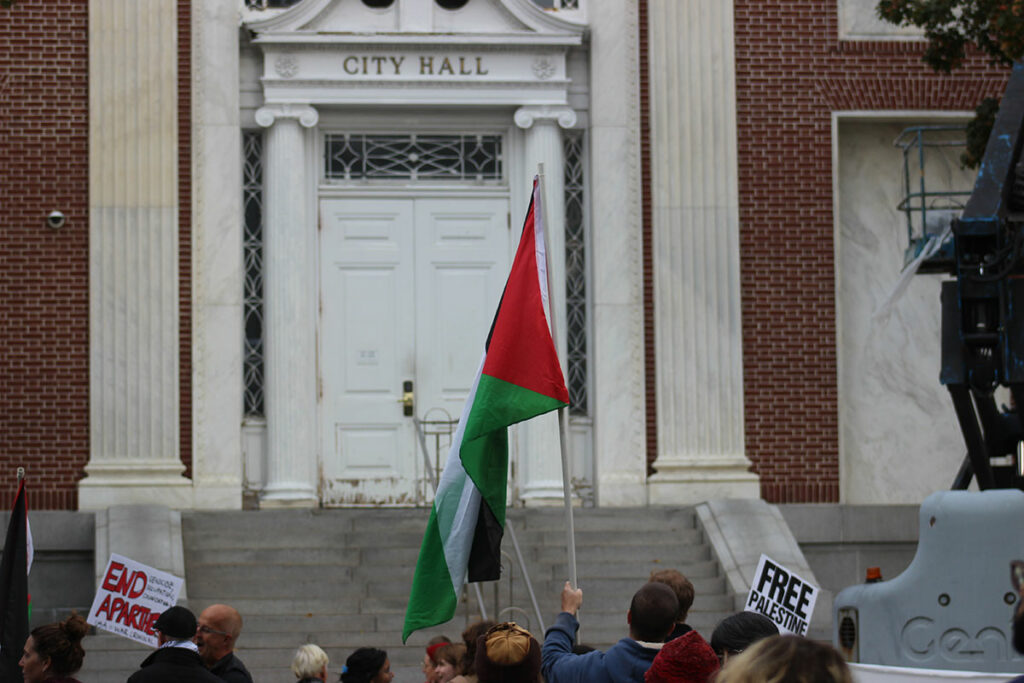 Patrick is a writer and organizer based in northern Vermont. He is on the editorial collective for The Rake Vermont.